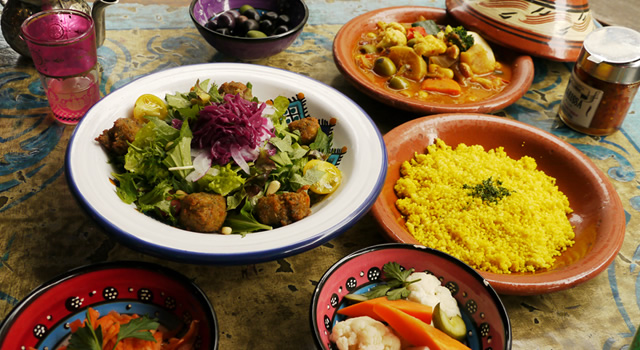 Tabela is a cafe-style restaurant
Oku-Shibuya neighborhood
Bringing pets is permitted
FREE WiFI
Tabela is a cafe-style restaurant located in the up-and-coming Oku-Shibuya neighborhood. It's part of the Uplink cultural complex which includes an art-house cinema focusing on international movies, a gallery, and a gift shop. You can enjoy ethnic cuisines such as Moroccan couscous and vegetarian dishes. The interior is stylish Brazilian furniture and crafts, and there are 3 compartment-like tables. Free Wi-Fi is also available. We have terrace seats where you can enjoy a bright atmosphere. Bringing pets is permitted.
Call
TEL. 03-6825-5501
MAIL. tabela@uplink.co.jp
Zip 150-0042
37-18Udagawa-cho,Shibuya-ku,Tokyo 1F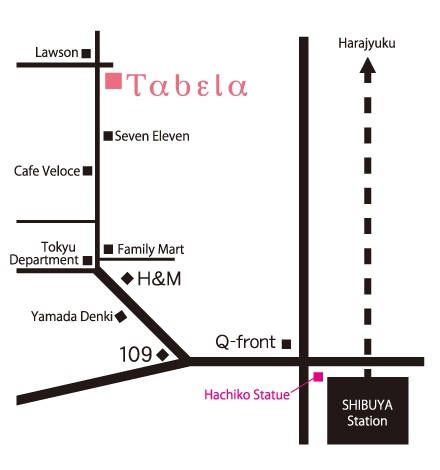 Mon-Thu
Mon
11:45~22:00
Tue
11:45~22:00
Wed
11:45~22:00
Thu
11:45~22:00
Fri,Sat,Sun and Holiday
Fri
11:45~23:00
Sat
12:00~23:00
Sun
12:00~22:00
Holiday
12:00~22:00
the days before Holidays
11:45~23:00
Lunch:11:45(day)/12:00(holiday)〜16:00
Cafe:16:00〜18:00
Dinner:18:00〜
Regular holiday:New Year holiday
Free Wi-Fi
Pets are also welcome on the terrace seats(Water service for pets)